We ended the summer with our yearly trip to Knoebels Amusement Resort.  We have been traveling to Knoebels for 11 years, bringing friends or family with us each time.  We love it there!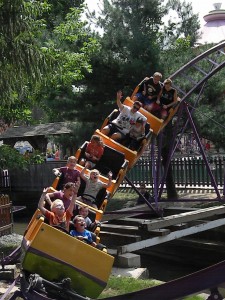 We were safely in our caravan of 3 cars, 6 Adults and 6 children when we got news that there was an Earth Quake here on the East Coast.  That seemed to have started our crazy weather here.  Over the next few weeks we would add Hurricanes, Tornado's and massive flooding to the end of summer festivities.  What a crazy ending to a great trip. Sadly, Knoebels was devastated by the latest flood but will bounce back, making next years trip even more meaningful!
School started on August 29th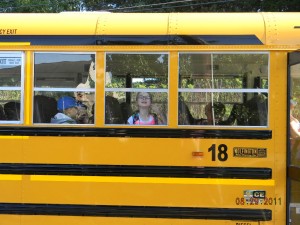 I can't believe that I now have a child in Middle School!  I am so excited for her but really don't feel it can be possible.  Moving on to Middle School means a whole new school and lost more friends.  For a "Tween" with Psoriasis, I assumed this new environment would be good.
Katelyn has been in remission (other than her scalp) and doing really well. I was picturing a blank slate … Katelyn wasn't.  The anxiety of starting Middle School was that her new teachers wouldn't know about her psoriasis.  I think she always felt safe with those who knew and could understand when she was feeling self conscious or having discomfort.  Middle School is such a delicate time for a little girl – maybe I am more nervous than excited now!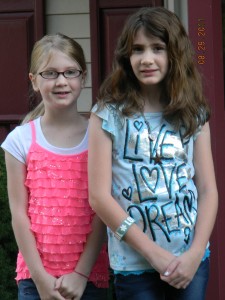 For Carly, she's such a big girl in 3rd Grade.  In our school 3rd grade opens you up to activities and playing instruments.  I now have two violinists in the family!  Carly absolutely LOVES her new teacher and has been keepingme busy with her many activities.
Before the weather gets too cold here on the East Coast, we are planning one last trip.  We plan to meet another Psoriasis Family at the Philadelphia Zoo in just a few weeks.  I am very excited to meet them but even more excited for the girls to meet them.  Kids always find such comfort in those they can relate to!